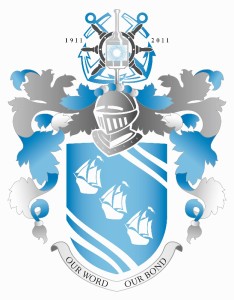 Institute joins IMarEST and the Merchant Navy Training Board to share the story of shipping with primary school children at IMO headquarters
London, September 22, 2015. The Institute of Chartered Shipbrokers, the maritime industry's only body dedicated to professional education, is spreading the story of shipping to primary school students as part of the International Maritime Organization's World Maritime Day celebrations.
The Institute will take part in the first of two open mornings on September 22 and 23, which will see London schoolchildren visit IMO headquarters to learn about the role of shipping in delivering goods and services around the world.
The World Maritime Day theme for 2015 was chosen in order to focus attention on the wide spectrum of maritime education and training employed as the bedrock of a safe and secure shipping industry. These are resources which the IMO believes are vital to preserve the quality, practical skills and competence of qualified human resources and to ensure the industry's sustainability.
Director of the Institute Julie Lithgow, says the open mornings are a good example of how the industry should engage with a diverse audience to increase wider understanding of the importance of shipping.
"The Institute plays a central role in professional education and training in shipping but we also believe in spreading the message about the importance of our industry as widely as possible. Through the open morning, we will share a positive message about shipping and help the next generation to understand the role it plays in all our lives."
The Institute, together with IMO, IMarEST and the MNTB has produced an educational activity booklet 'The World of Shipping' which introduces the children to the industry. The booklet includes a foreword from IMO Secretary-General Koji Sekimizu in addition to puzzles on trade routes, ship types and flags.
The Institute plays a unique role in the shipping industry, with deep roots in the City of London and a diverse membership in established and emerging maritime centres. Students anywhere in the world can sit its exams with the examination centre and an invigilator provided by the Institute. Julie Lithgow adds:
"The IMO's theme for World Maritime Day struck a deep chord with us and we knew straightaway we wanted to be involved. The primary school children we will engage with are too young to be thinking about their careers, but we believe in encouraging the clever, committed, curious and engaged people into shipping and that can never start too young."
Ends
Notes to Editors
The Institute of Chartered Shipbrokers (ICS) was established in 1911 and received Royal Charter in 1920. It is the only internationally recognised professional educational body in the maritime arena and represents shipbrokers, ship managers and agents worldwide. ICS is based in the heart of the City of London and has 25 branches in key shipping locations worldwide with 4,000 individual and 120 company members. ICS membership represents a commitment to maintaining the highest professional standards across the shipping industry.