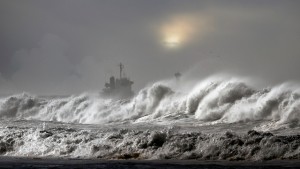 Some major market indicators are improving but yards remain underemployed and newbuilding and second-hand prices have not yet hit bottom
London, 2 August, 2017. After a painful decade in which the shipping industry has suffered from an unhealthy supply position, a sustained reduction in contracting has at last begun to move the orderbook into closer balance with an improving demand picture.
But despite the positive news, shipyard prices may still fall according to the latest MSI analysis. Too many yards still have too little forward cover and even those considered high quality facilities must be considered at risk of closure.
Comparing the situation of mid-2015 with today's orderbook, MSI analysis shows that orderbook levels across all the main sectors have come down significantly. Even so, several factors weigh on the yards' ability to compete until demand and earnings pick up towards the end of the decade, says MSI Director Dr Adam Kent.
"On an annual average basis, MSI believes there is around another 5% for newbuilding prices to fall in 2018. Obviously this will be partly dependent on the shipyard and the vessel type, but we think that shipyard forward cover will fall further in 2018, as deliveries outstrip contracting. What this means for newbuild prices as a whole, is that we don't believe the bottom of the price cycle has been reached yet," he says.
Many shipyards will remain woefully underemployed in 2018. The only facilities looking relatively healthy on a historical basis are European, where cruiseship orders placed in the last 12 months will keep them busy for some time to come.
Scheduled output in South Korea in 2017 is at around 100%, but looking just six months out to 2018, the country's Tier One yards are only at around 50% utilization. Yards that remain so severely underemployed will continue to price low to attract new orders.
"China is looking a little better at the Tier One yards, though there is still a large swathe of Tier Two yards that have no orders, and the same goes for Japan. There has been a lot of talk about a 'Chinese White List' of shipyards but when we look at these, it is apparent that it has been a long time since many of these have taken any orders, " adds Dr Kent.
MSI expects shipyard costs to decline marginally in 2018, largely driven by commodity prices and the reduction in steel plate prices in 2018 before we see some uptick in 2019 and 2020.
Looking at second-hand vessel prices, where the actual bottom of the price cycle will be found is also dependent on the sector under analysis, but MSI does not expect a sustained recovery second hand prices across the sectors until 2019 or 2020, according to Dr Kent.
"Based on MSI's quarterly forecasts for second hand prices, Capesize vessels will actually come off further this year and the bottom of this cycle will be in Q1, 2018. Tankers will hit bottom a little later but MSI believes the worst stage of the cycle has already passed for containerships."
Ends
About Maritime Strategies International
Since its inception in 1986, Maritime Strategies International (MSI) has established itself as one of the shipping industry's foremost independent research and consultancy firms. Our success is built on a strong focus on maritime economics and econometric modelling. We provide a comprehensive range of advisory services, including forward valuations market forecasts, reports and commercial consultancy services for all shipping sectors. MSI asset price forecasts are used by ship finance providers holding 40% of all shipping bank debt and we provide analytical and methodological support to give the context and credence to our results. For more information please see www.msiltd.com
For further information and interviews, please contact Neville Smith, Mariner Communications Tel: +44 7909 960 182.